Food Becomes You with Peg Doyle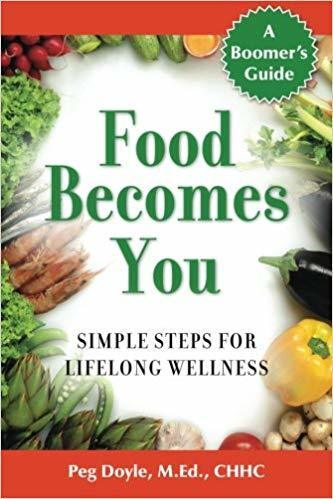 Wed Mar 13 at 7:30 PM EDT
Holliston, MA, USA
Join us as we invite author and certified holistic nutrition coach, Peg Doyle, to our Gathering!
Peg is the owner of Wellness and You, and specializes in working with individuals and organizations with a focus on lifelong wellness. She is a speaker, author, and coach with an expertise in nutrition, stress management, and lifestyle.
Many of us have voiced an interest in learning more about how food can affect, or even heal, our bodies. Having Peg join us will undoubtedly be a magnificent learning experience!
Prior to this event, we will read Peg's book Food Becomes You and look forward to talking with the author herself :-)
There will be a small fee to attend this Gathering which will be determined by how many guests we have. Judging from our chapter's past attendance records, the fee will be less than $10/person.
Please arrive anytime between 7:30 and 8:00 for socializing. We will start promptly at 8.
A bulk order of Peg's book will be submitted the first week of January in hopes that they can be distributed at our January 13th Gathering. These discounted books will cost $9 each + shipping (which will be divided between those who order, so likely less than $1 each).
New to our chapter? Please connect with us here so we can update you with any changes to this event!